We have immense pleasure in introducing ourselves as one of the leading manufacturers of Ultraviolet technology based Water Purifiers since 1992. We humbly submit that our Purifiers are highly regarded for their flawless performance which is the result of stringent quality checks constant up gradation of Technology and prompt after sales service.

Rigorous quality control checks before during and after production. Design and fabrication of top quality standard and custom equipment. Extensive ongoing research and development.

The Unicom team is made of dedicated professionals at our factory and head office whose special skills combine to provide the finest ultraviolet equipment and field support.

100% Stainless Steel, Maintenance Free, International Ultraviolet Technology based water purifier to give you life long 100% natural pure water without colour, smell or unnatural taste.

ULTRAGUARD Water Purifier is brought to you by the people who knows water the best.Specialist in complete treatment of water from any source for any Domestic, Commercial or Industrial Use. Manufacturers of Water treatment Systems from 10 Ltrs. per Hour to 100,000 Ltrs. Per Hour.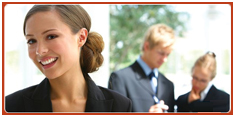 Name
Unicom Skytech Ltd.
Address
8, Arab Bunglow,
12th Khetwadi, Lane,
Mumbai - 400004,
Maharashtra, India.
Tel.
(022) 23883469 / 23898787
Fax
(022) 23880226
Mobile
9699632914
Email